Research Questions:
How is death and rebirth (respawning) structured and expressed in games?
How do death and rebirth mechanics relate to respective player experience constructs?
How do player traits/orientation relate to the experience of failure (death and rebirth) in games?
Methods:
1. Observations
2. Coding: Open, Axial, and Selective
3. Constructivist Grounded Theory
Publications
Edward F. Melcer and Marjorie Ann M. Cuerdo. (2020). "Death & Rebirth in Platformer Games". In Game User Experience and Player-Centered Design. Springer.
Marjorie Ann Cuerdo and Edward Melcer. (2020). "'I'll Be Back': A Taxonomy of Death and Rebirth in Platformer Video Games". In Extended Abstracts of the 2020 CHI Conference on Human Factors in Computing Systems. CHI '20, Honolulu, HI, USA. ACM.
Advised by
Edward Melcer
.
Abstract
Failure is a central aspect of almost every game, driving player perceptions of difficulty and impacting core aspects of game user experience. At the heart of failure in many game genres is player death, and platformer games in particular rely heavily on the use of death within their design. This work addresses the rich, underexplored space of in-game death (and respawning) through the creation of a generalized taxonomy of death in platformer games. The taxonomy consists of five notable dimensions: (1) obstacles, (2) death conditions, (3) aesthetics, (4) changes to player progress, and (5) respawn locations. These different dimensions have a number of potential implications for key aspects of player experience and design. The taxonomy could also be used to help improve the effectiveness of related engagement techniques such as dynamic difficulty adjustment.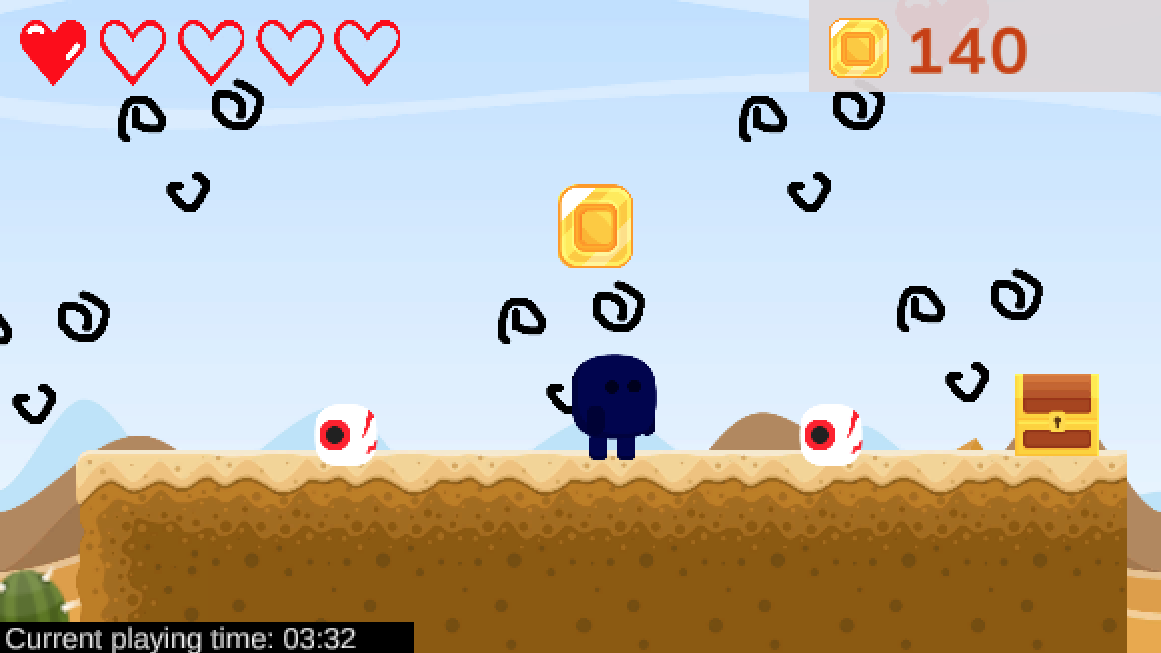 I'm extending the work by developing a platformer game (work-in-progress pictured above), in which I modify conditions for a death and rebirth mechanic and analyze effects on PX constructs, such as mastery, immersion, autonomy, curiosity, and challenge -- also taking into account player orientation traits.